Inspire & Achieve is based on the conviction that education is essential to a healthy society. It is our vision to ensure higher education continues to be a catalyst for positive change and a force that can transform the lives of individuals and families while advancing the economic and civic health of society.
On Thursday, April 25, 2019, Inspire & Achieve awarded nine deserving students the prestigious Miranda Bouldin STEM Scholarship. The scholarship is designed to encourage students to pursue study in the fields of Science, Technology, Engineering or Math (STEM) while attending a 4-year Alabama college or university, and upon graduation, use that knowledge in support of the Defense Industry.
Our 2018 Miranda Bouldin STEM Scholarship Winners!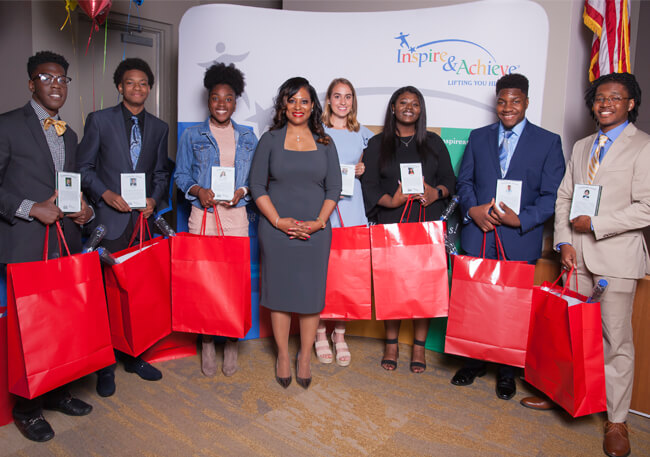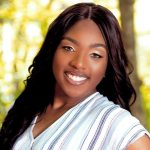 Alexandria DeVon Lewis
St. John Paul II Catholic High School
Birmingham Southern College

Alexandria DeVon Lewis is a graduating senior at St. John Paul II Catholic High School with a cumulative GPA of 4.01. An honor student and standout athlete, she holds membership in multiple academic societies, serves as an apprentice at Hudson Alpha Institute, and is a 2019 Athlete of the Year finalist per her accomplishments in Girls Basketball and Track & Field. This fall Alexandria will matriculate at Birmingham Southern College in pursuit of a Biology degree, with aspirations of becoming a doctor. Her personal highlight is founding Huntsville See, a community service project, which provides free glasses to disadvantaged individuals (CONUS and OCONUS).
---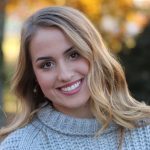 Catherine Dennis
Sparkman High School
Auburn University

Catherine Dennis is a senior at Sparkman High School. She will attend Auburn University this fall to pursue a degree in Chemical Engineering with a biochemistry concentration. After taking AP chemistry and biology, Catherine knew her future was in STEM. She is a member of the National Honor Society, Junior Civitan, SGA, FCA, ACT Club 30, and Chemistry Club. She has also been on the varsity tennis team for 4 years. Catherine is active in her church as a children's Sunday school teacher and Upward soccer coach. She enjoys being outside, playing tennis, and spending time with her family and friends.
---

Darius M. Highsmith, II
James Clemens High School
The University of Alabama at Birmingham

Darius M. Highsmith, II is currently a senior student-athlete with a 3.6 GPA at James Clemens High School. He is in the prestigious James Clemens' Biomedical internship program. The program provides hours of hands-on medical experience. Darius is the recipient of The National Academy of Future Physicians and Medical Scientists program. Darius is the top 300-hurdler for James Clemens, member of the wildlife club, archery club and volunteers in his community to help underprivileged youth. His interests are art, music, playing the saxophone, keyboard, and playing video games. Darius plans to attend the University of Alabama Birmingham (UAB) in the fall. Upon completion, he plans to attend medical school at UAB and become a surgeon.
---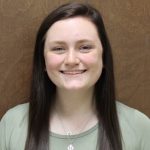 Isabelle Brown
Huntsville High School
The University of Alabama at Birmingham

Isabelle Brown is currently a senior at Huntsville High School and plans to attend the University of Alabama at Birmingham this fall to pursue a Bachelor of Science Degree in Digital Forensics with minors in Mathematics and Computer Science. Over her high school career, Isabelle has been an active participant of her school's Computer Science and CyberPatriot team. She enjoys playing several instruments such as the guitar, ukulele, and mandolin as well as throwing the javelin for the track and field team. Isabelle hopes to one day make the internet a more secure place by expanding her technical skills and real-world experience.
---

Lauryn Johnson
Austin High School
University of Alabama

Peyton Perry is a graduate of Hazel Green High School that will attend the University of Alabama in Birmingham to pursue a double major of Neuroscience and Immunology. Peyton has a particular interest in Alzheimer's research and intends to focus on being a part of the discovery and cure for the devastating disease. Peyton is a member of the National Honor Society, a Trojan Ambassador, and a United Way and S.P.E.A.K. (suicide prevention) Ambassador. Peyton is a member of the Hazel Green Medical Auxiliary which he feels has helped prepare him to pursue his interest in neurology and psychiatry.
---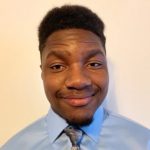 Michael Murray
James Clemens High School
University of Alabama

Michael Murray is a senior at James Clemens High School and will be attending the University of Alabama in the Fall of 2019. He will pursue a degree in Mechanical Engineering. Michael has received early candidacy in the UA Culverhouse College of Business STEM Path to MBA program in which he will have completed the MBA program upon graduation. Michael looks forward to helping humanity through technology with his engineering degree. Michael is a true student-athlete. He has played varsity football throughout high school. Michael volunteers at his church, Bridge Builders Church International in Decatur, AL, serving on the media team, parking lot ministry, and is an active participant in the N.O.W Generation Youth Group where he's learned mentoring and leadership skills that will follow him into his future.
---

Ted "TJ" Edwards, II
Madison Academy High School
University of Alabama

Ted "TJ" Edwards, II attends Madison Academy High School and has a GPA of 3.76. At Madison Academy, TJ runs track, on the swim team, and member of the National Honor Society. He has been the recipient of multiple Principal Awards. In addition, he has been accepted to several universities but has chosen to attend The University of Alabama in Tuscaloosa where he will major in either Marine Engineering or Bio-medical Engineering. He enjoys volunteering with the YMCA, Manna House, and Christmas Charities. He has spent his past 2 fall breaks from MA on a mission trip to Give Kids the World.
---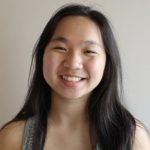 Tiffany Dinh
Huntsville High School
The University of Alabama in Huntsville

Tiffany Dinh is passionate about computing and giving back to her community. Acting on her passion, she plans on attending either Auburn University or the University of Alabama in Huntsville. Currently, she serves as Huntsville High School Class President and the United Way Youth Leaders Council of Madison County Vice President and is involved with almost every facet of her school's STEM programs from founding the Computer Science Team to acting as CyberPatriot Captain and President. Developing her skills for the future, she hopes to become a Computer Engineer and solve the problems of today's modern world.
---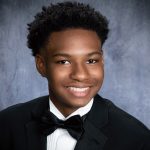 Zavier Malique Jackson
Buckhorn High School
The University of Alabama

Zavier Malique Jackson is a senior at Buckhorn High School, where he has played on the BHS Football team for 3 yrs., ran Track 2 years and played in the Jazz Band both freshman and sophomore year. He has been employed at Publix Supermarket as a part-time cashier since the age of 16. Zavier is a member of St. Luke Christian Church where he performs on the Mime Ministry in Movement and the Welcome & Hospitality Committee. He was accepted into Auburn University, Tuskegee University, University of South Alabama, Jacksonville State University and the University of Alabama. He recently made the decision to attend UA in Tuscaloosa. Zavier plans to study Computer Engineering with a concentration in Cyber Security.
To view past winners, please Click Here
Congratulations to all of our 2019 Miranda Bouldin STEM Scholarship winners!
Don't forget to follow us on our social sites!:
Inspire & Achieve is a Non-Profit Organization promoting higher education, undergraduate scholarships, and Cybersecurity awareness to the community. For additional information, please email us at info@inspireandachieve.net.